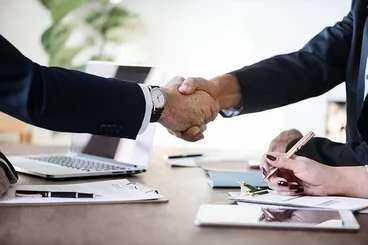 For more than a decade we have been guiding dentists to building successful practices in every aspect of dental operations. When considering an exit strategy, the valuation of a dentist's practice is a pivotal step in securing a profitable sale that ensures future financial security. There are typically two types of sales in the dental field. 1: Dentist to dentist. This is a straightforward buyer to seller, bank-financed payment for goodwill and assets. 2: DSO corporate buyer. Each of those is a very unique process. At OHWG we understand your business is your life, so when it comes time to sell, we will provide you with a clear understanding of the implications for you as a dental owner during and after a practice sale. With so many variables, the questions are many. Will you maintain leadership, clinical directorship and most importantly, DSO affiliation with when selling to a DSO? Will you need to stay on for more than a year, will you need to hold a note, will monies be held in escrow pending a successful transition? This list can go on. A DSO affiliation provides you with an opportunity to grow your practice and benefit from the equity ownership in the Private Equity firm for a period of time. They can put their financial strength behind you, while you practice, alleviating the burden of ownership and administration whilst having you join a larger network of your peers. If you want to list your company, we provide a fast turnaround. We typically find a potential buyer within one week.
Phase 1
We start with a simple conversation explaining how it all works. Our ideal practice normally does 1.1 million in collections, has 6 ops and a solid track record. You learn about our business model, our clinical philosophy, and the benefits of partnership. Get to know our team and services and references to dozens of satisfied customers. We'll learn about your practice, your goals for practice transition, and what you personally are looking to do next in your career. We can share information confidentially and help you assess the value of your practice.
Here is some of the benefits to partnering with almost any Dental Support Organization:
· Human Resources, locating new employees, management of the existing employee base and payroll support
· IT support, cloud computing management and hardware management.
· Insurance processing, claims submission and revenue cycle management
· Advertising and enhancing new patient leads
· Compliance support and CE credit opportunities and all the latest technology
Phase 2
We will start by gathering up information to assess your company. Production reports and tax returns will be called for. Our experts will study your business model and if we both agree that a partnership makes sense, we will make an offer for your practice(s) and structure a deal that works for you. Once we reach a confirmation of mutual interest and outline preliminary terms, we can sign a Letter of Intent and move forward.
Phase 3
We will work expeditiously to close the transaction and ensure a smooth integration into our organization, so you can reap the benefits of the partnership quickly. Our team will be very proactive in guiding your staff and the practice through the transition. Our implementation team will be on site daily to guide you through the process. You will receive payment for your practice promptly and can continue to treat your patients every day as we work together to grow your business.