The Oral Health and Wellness Group was established in 2010 to partner with dentists to streamline the treatment of periodontal and systemic disease. Since that time, we have been able to develop a holistic consulting service that can address the mutli-faceted operational environment in a dental office. Our system will optimize daily office operations, risk management, patient conflict resolution, Department of Health reviews, staff connectivity, HR, billing, cross coding, and other essential operational tasks.

The Group also focuses on the growth and expansion of dental practices. Our services include operational optimization for revenue growth, identification of dental offices with growth potential for acquisition, as well as other growth strategies. Our group is networked with hundreds of dental advisers nationwide. We pride ourselves on getting the work done at an affordable price and in record time.
The Management Team

Clinical Advisor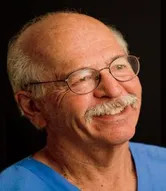 Dr Herbert Bader DDS,FACD,FICD completed his post-doctoral training in Periodontology at the Harvard School of Dental Medicine in 1966. He has been on the faculty of the school ever since. Dr. Bader practices periodontics and implantology on a part time basis, teaches in the post graduate clinic at Harvard, and travels throughout the country and Canada presenting CE courses at dental schools and to groups of dentists and their staffs. He has presented at most of the major dental conferences in the country. His themes are presentation of contemporary periodontics for the generalist's office, and oral cancer screening.
The emphasis of his lectures is inflammatory suppression and its importance in managing the periodontal patient. Dr. Bader has numerous publications in refereed and non-refereed journals and has been listed by Dentistry Today magazine among the top 100 clinician educators in the country for 2007 - 2017.He is a diplomat of the American Academy of Osseointegration, a Fellow of the American College of Dentists and the International College of Dentists.
General Manager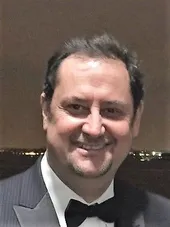 Mike is an organizational and management professional with over two decades of experience in change management, financial management, business operations and consulting. Mike manages the growth of OH&WG and sits on the board of Top Talk LLC, an educational company he co-founded, helping children develop their presentation and communication. Previously, Mike served as Director for South Africa & USA at the Institute for Market Research (now Marcus Evans), the world's largest corporate hospitality company. He also served as the Chief Operations Director for The New Canaan Society, an organization of influential business executives focusing on empowerment and growth for its members as business leaders.
Mike is a communicator and negotiator with exceptional cross-cultural awareness having worked across multiple business contexts in Africa, UK and USA. He is a qualified commercial pilot and has flown extensively throughout Southern Africa.
---